---
HIVE Residency at The FARM Studio

Location: Andore, Rajasthan, India
Curator: Shannon Conney
Participating Artists: Samuel Draper, Simrat Dugal, Shelley Etkin, Jared Gradinger, Claudia Hill, Navtej Johar, Roberto Martinez, Clara Birnbaum Pantzerhielm, and Monique Romeiko

HIVE India felt like a vessel, a vessel carefully hand thrown and beautifully crafted. With much hope, love and energy infused into its skin. But what filled this vessel was yet unknown. Its contents were only revealed by the coming together of the open consciousness of both the artists and the land we met with. The caring and curious energy created by the artists allowed for the exploration of new, even unformed ideas and offerings, giving great space to the present moment.


Curator's residency vision: "The concept of the HIVE is to give the opportunity of Time to expand our resources, share in discoveries and generate vibrancy in our own work and those of each other. As we are all engaged in professional contexts and often in a production-based milieu one might find we are lacking in Time for genuine conversations and artistic experimentation and inquisitive exchange. The HIVE offers an environment of open source exchange through active research in a non-production atmosphere."

---
Canadian Wilderness Artist Residency

Location: Yukon, Canada
Participating Artists: Adrick Brock, Geoffrey Simon Brown, Sabine Burns, Shannon Conney, Caitlin English, Caitlin Griffin, Yvonne Hachowski, Kohen Hammond, Bettina Matzkuhn, Hilary McDonald, Mina Rafiee

The Canadian Wilderness Artist Residency was a unique and immersive artistic experience that took place on the Yukon River from Whitehorse to Dawson City. Along with nine other artists and two guides, we embarked on a canoeing adventure in the Canadian north, exploring this territories' natural and cultural histories and stories through the lens of art. For 17 days we paddled the Yukon River, camping on its banks and creating the most incredible artistic experience; collecting inspiration, building creative relationships, collaborating on many on-site projects, and learning the many lessons the River graciously had to share.

Also presented an artist talk as part of the Riverside Arts Festival at the end of the canoe journey in Dawson City.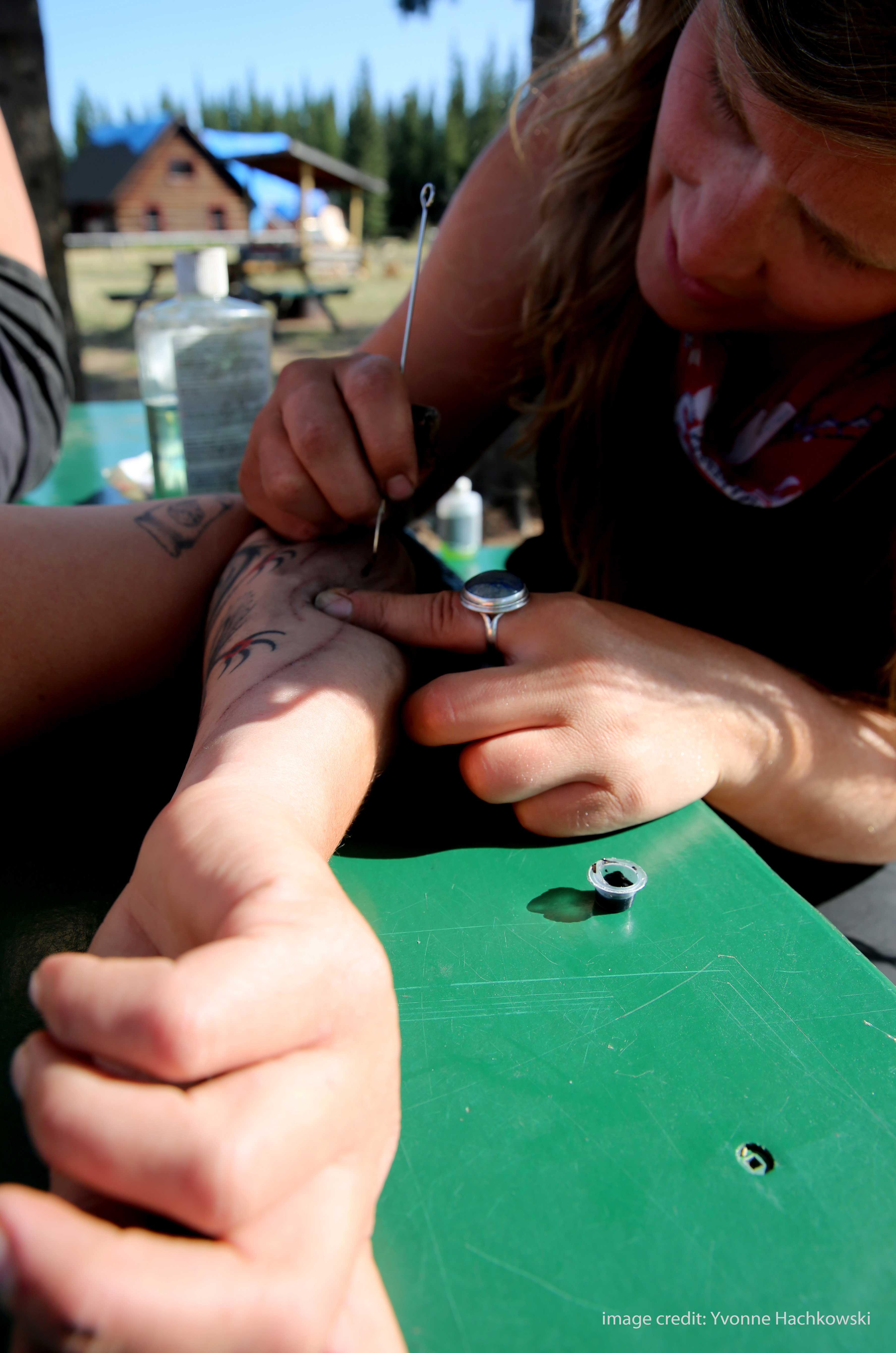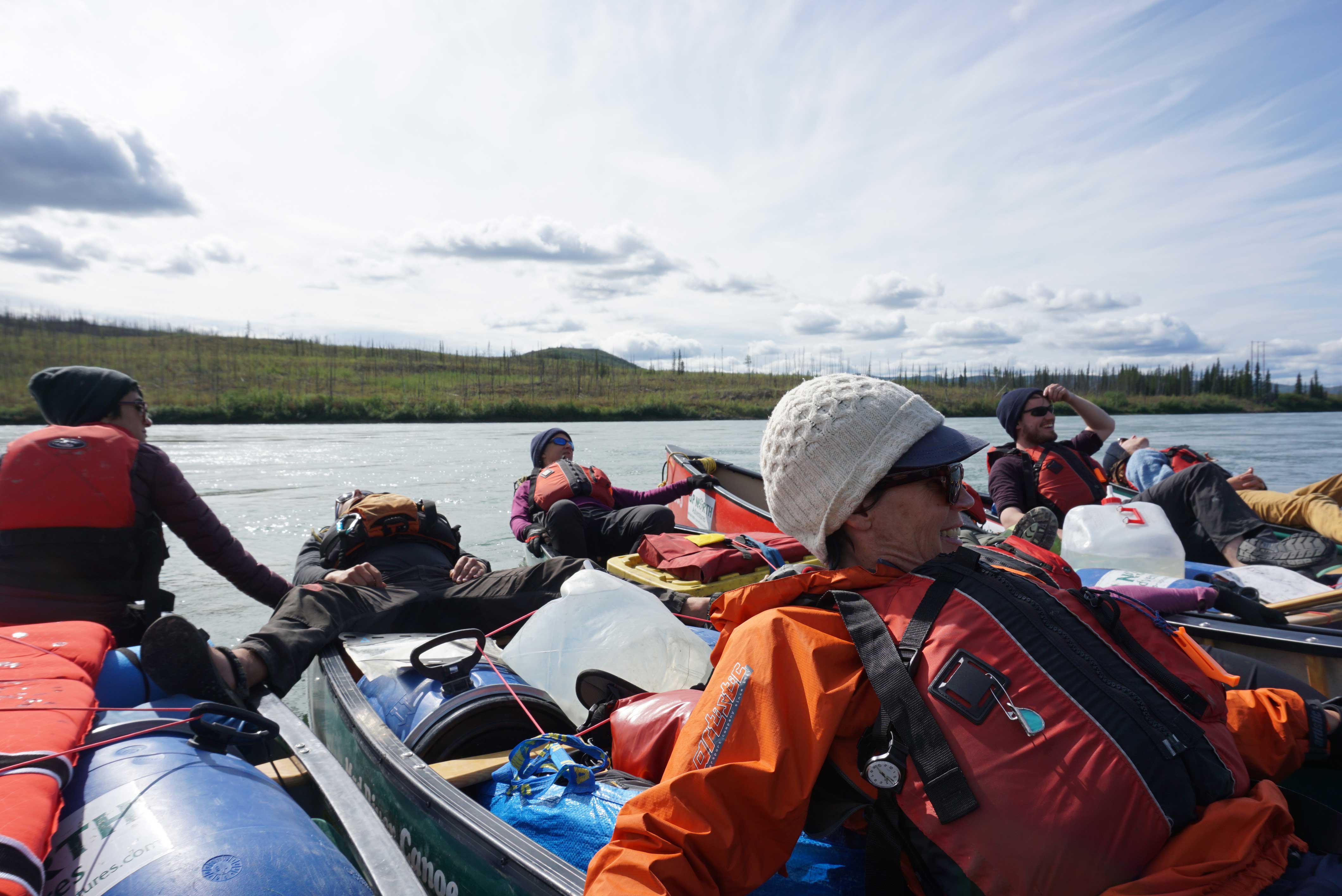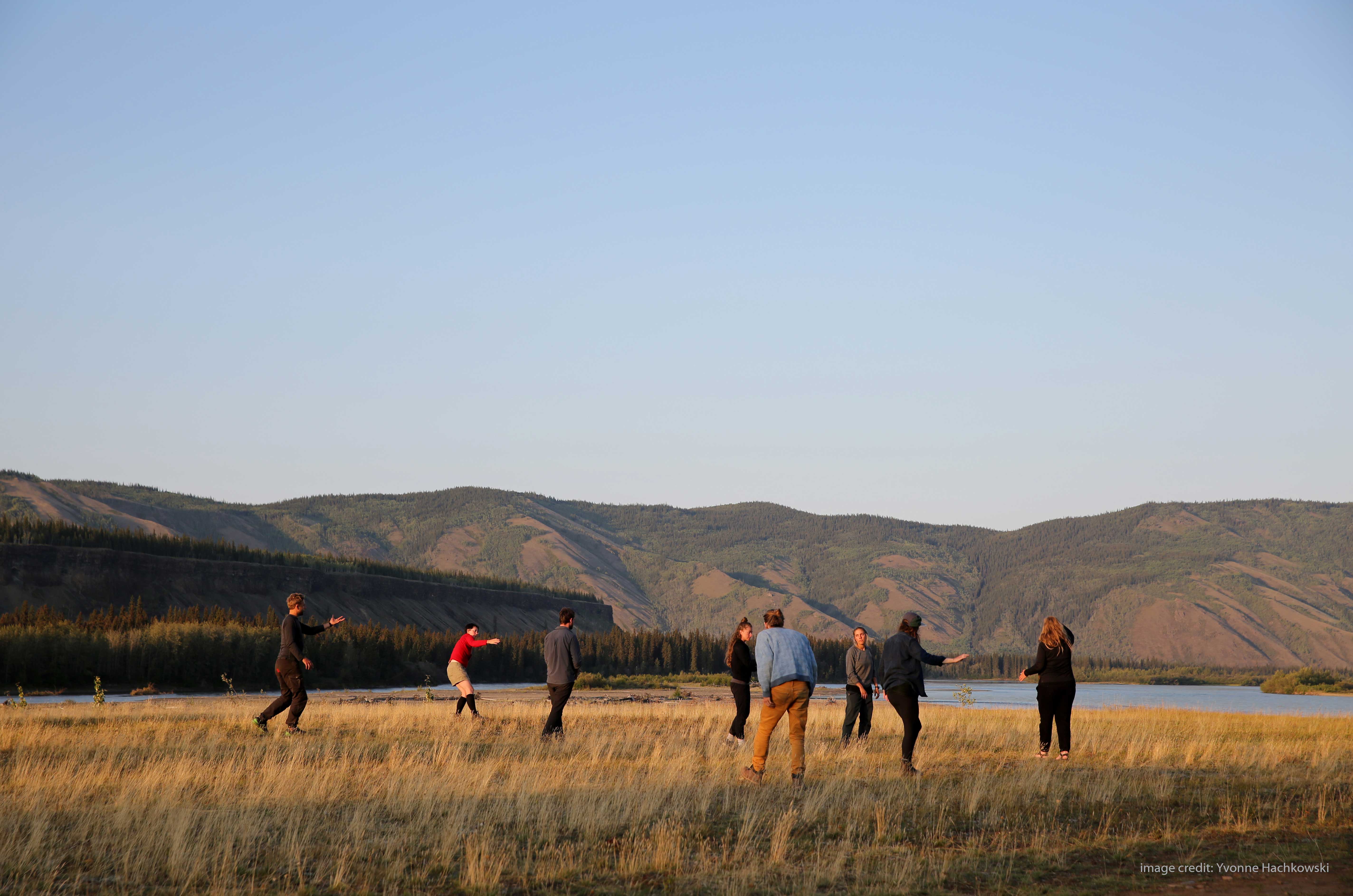 ---
Bridge & Falls Creative Residency
Location: Sioux Narrows-Nestor Falls, ON, Canada
During this self-directed artist residency, my focus was on researching and creating a collection of colours emanating from the surrounding landscape/stories of Sioux Narrows - Nestor Falls, Ontario. The work space was located in a tiny studio floating on the water of the Lake of the Woods.